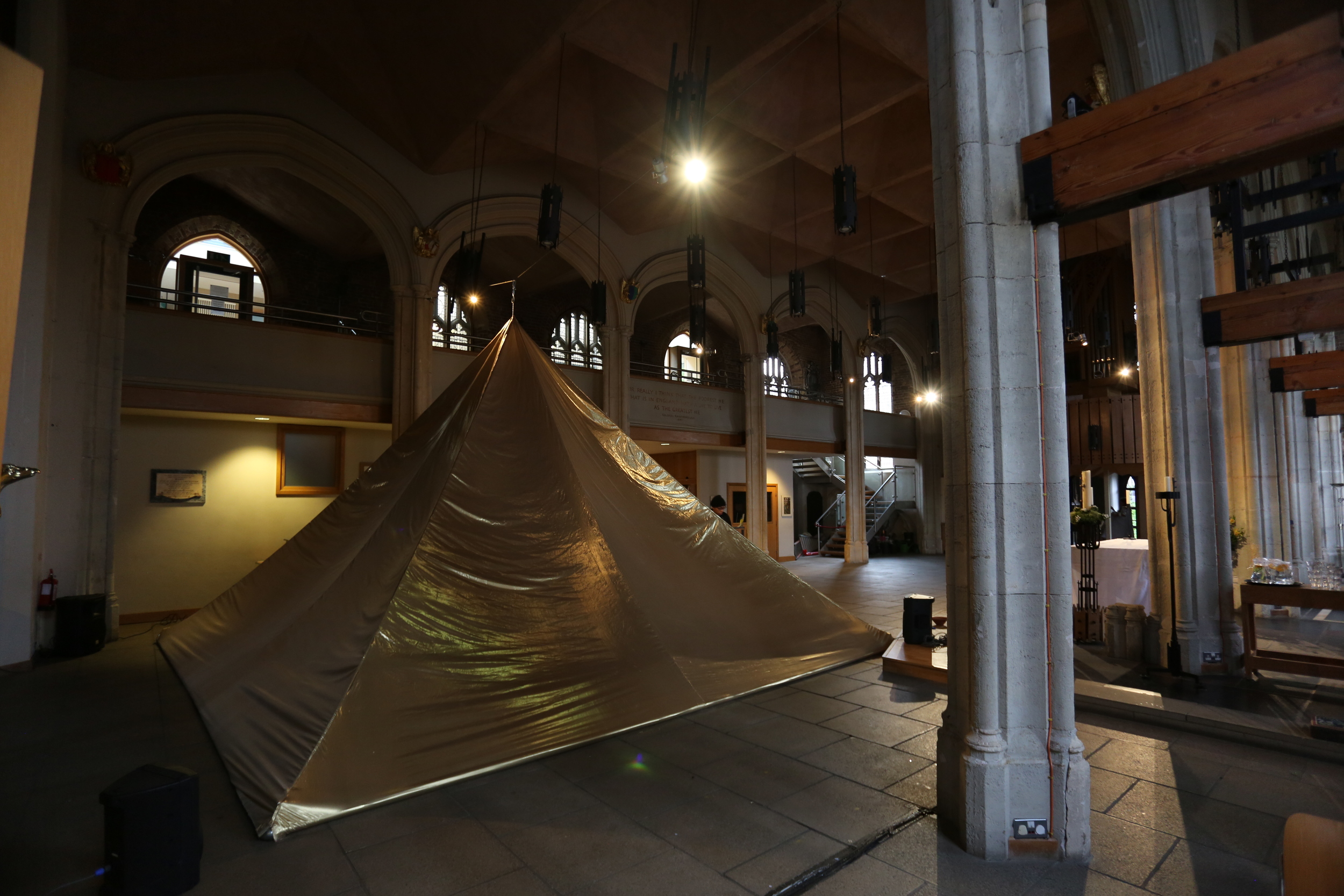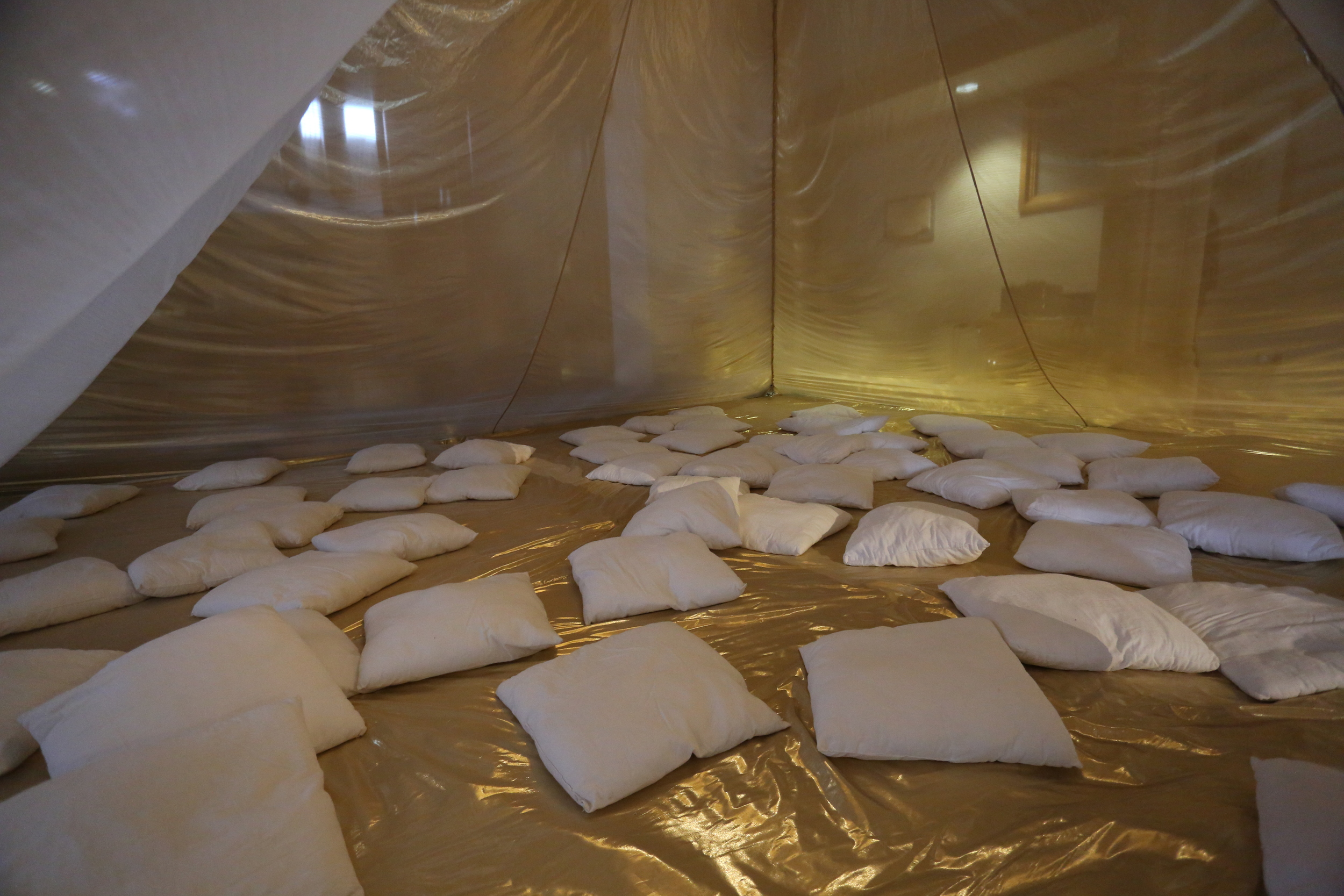 ASCENSION 21 May 2016 7-8.30pm & 8.30 - 9.30pm £10 £5 cons St Mary's Church, High St, Putney. London. SW15 1SN Putney Train Station, Putney Bridge Tube or 93 Bus.
SOUND AND SPACE presents an immersive cross art Sound Healing experience.
Whilst "unlearning" all she knew in the Bauhaus Arts Lab held by the Barbican in 2012, artist Petra Jean Phillipson was presented with the question, "As artists how can we contribute to social change?". These exciting immersive works have been PJP's answer. Her activism in the world merging Art & Health. By combining her training as an Artist-Singer-Sound Healer here at Wandsworth Arts Fringe PJP explores a new work drawing together community choirs, singers & artists engaging ancient sacred spaces with a new perspective harnessing the peace of the purpose built sacred building.
You will be invited to enter the space, a golden pyramid, to absorb the sound composition. This musical interval sound track is composed with the purpose of aligning your mind, body & spirit to a divine frequency. The sound will focus on 3 main elements: The Earth, The Heart & The Cosmos. The composition will be played back into the space in the evening during the immersive experience.
Petra Jean Phillipson is an internationally critically acclaimed artist who has worked with Sixto Rodriguez, David Holmes, Martina Topley Bird, Duke Garwood. Influenced here by James Turell, Hilde Guarde Von Bingen & epigenetics.
This promises to be an unforgettable experience. Could Art really change your life? Come & find out.
Through Sound we can Transform !